Reading around in here seems to have renewed my creative side. Therefore i have decided to write a short story (may not end that short). Below is a prologue, and by putting this in here I'm hoping it will continue to kick me into writing more.

_____________________________________________________________________

The vibrant colours of the warp during travel never ceased to amaze him, and it was the reason for his frequent attendance in the prow observation deck. The incandescent stars multiplied and extended as they gained long tails of light, it was the most scenic view from the entire ship, Apart from the persistant rattling and dull continuous throbbing of the warp engines, it was almost tranquil. Admiral Philip "the Messiah" Vallant stood mere millimetres from the high density reinforced glass, hands crossed behind his back, as his mind wandered out to the distant stars. The duties of High Command left men extremely isolated, but for Vallant it was a cost he would burdon for the greater good. Logistics, crew reports, fleet movements all dancied wildly in his thoughts. If anyone else had been on deck they would have sworn he was a statue.

*WUUUEW WUUUEW*

The klaxon reverberated throughout the vessel. Vallant blinked as the aural intrusion snapped him back into reality. He took a long deep breath, followed by an equally long sigh, whilst asking himself two questions. How many of his talented crew would die this time, and how many more years would they take tracking down these rebel forces? Taking the handkerchief from inside his jacket he quickly wiped the condensation from the glass and replaced it into the inside pocket. Stepping backwards he tugged the bottom of the jacket to straighten it out, before swiftly rotating 180 degrees with military precision. The lift was already waiting to take him to the bridge.

As the doors opened, the hectic scene of a command team preparing to jump out of warp assaulted Vallants senses. Flashing lights, hundreds of different beeps and a score of personnel located throughout the bridge, behind a large variety of computers. The rapid contrast of environments from entering the lift to leaving it brought a slight smile to his face.

"Commander on deck!". The bellowing voice of the security officer strained against the noise of chaos. It wasn't particularily needed as everyone was naturally alert to the impending arrival of Vallant. All members on the bridge stood to attention as he entered, watching him head directly to his maroon leather chair. Immediatly after sitting he swivelled to face his 1st Lieutenant who sported a beaming smile and an information tablet in hand, waiting for the usual order.

"Status Update?" Vallent enquired.

Messiah

Foreign Diplomat




Posts

: 42


Join date

: 2010-03-29


Age

: 35


Location

: Manchester, UK



quick someone turn the page...i wanna read the rest
_________________
"In war, resolution; in defeat, defiance; in victory, magnanimity"
"You have enemies? Good. That means you've stood up for something, sometime in your life."
Winston Churchill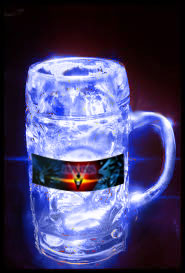 Good start! Now please continue! .............. Quickly!!!!

Jet Thorson

Baron





Posts

: 226


Join date

: 2010-03-13


Age

: 53


Location

: Gone Hunting



Very nice. Good to see imaginations at work, I am happy you shared with us Messiah.
Next chapter describe him to me so I can get picture in my head. You said statue and now David is stuck there. I know that probably wasn't your intention but that's who I see.


safi

Foreign Diplomat




Posts

: 825


Join date

: 2010-03-13


Location

: On the Fringe



very good read......need more.....just a little....i have money.....need more....


Similar topics
---
Permissions in this forum:
You
cannot
reply to topics in this forum